Specialist in the sale of product DIY Electronics.
Shop Now
Back

Menu VS-elec

ACCESSOIRES ET CÂBLES

OUTILLAGE & SOUDURE

ASSORTIMENTS

CONNECTIQUES

CÂBLES / CORDONS
Environnement
HC-SR04 Ultrasonic Module Ranging Sensor for arduino KY-050

100% confiance. Vos achats et données sont totalement sécurisés.

Envoi le jour même si commande validé avant 11h30.
HC-SR04 is a wide range voltage work ultrasonic distance measurement module.Module size and the software is fully compatible with the old version HC-SR04.Can be seamlessly switch with the old version HC-SR04 .


Characteristic
Wide voltage operation: 5.5V
With HC-SR04 software and hardware size is fully compatible
Detecting distance:

5V:   2cm - 450cm


Detection angle: <15
Using industrial grade MCU, working temperature: -20 - 80 degrees Celsius

Note:

1: This module should not be charged connection, if you want to live connection, then let the module Gnd end connection first. Otherwise it will affect the module work.

2:When  ranging, the area of the measured object is not less than 0.5 square meters, and to be as smooth as possible.

3: if the test surface is irregular or test remote objects,multiple measurements can be used to correct it.
You might also like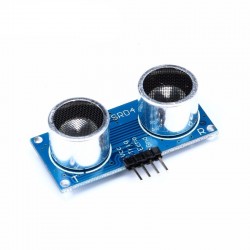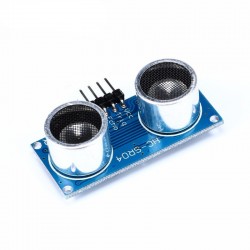 4 other products in the same category: