Shields
Les Shields sont des cartes qui se branchent sans soudure aux cartes Arduino et compatible
ou à d'autres shields pour augmenter leurs capacités.
les Shields Arduino sont particulièrement adaptées pour le monde du DIY (Do It Yourself).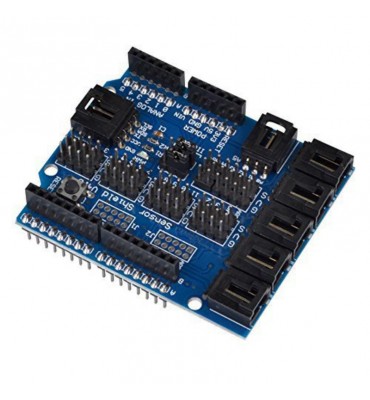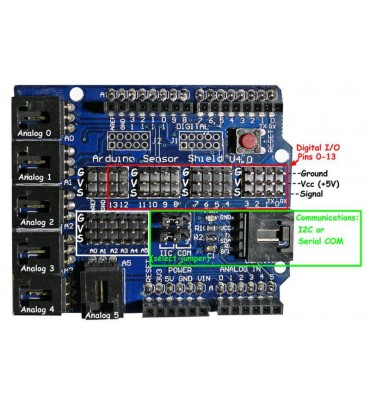 This shield takes place on an Arduino Uno and facilitates connections to modules or sensors. It also provides 3 pin (Gnd, 5V, signal) on each output of the Arduino.